Premium Full Canvassed Suits

Hand Rolled, Pad stitched Jackets with a natural lapel roll that cannot be matched by a fused industrial jacket.
Bespoke Fitting Process
A bespoke tailored suit needs to fit the wearer and good fit is achieved through iteration. Our process involves two fittings, one muslin and one basted in order to improve fit at each stage.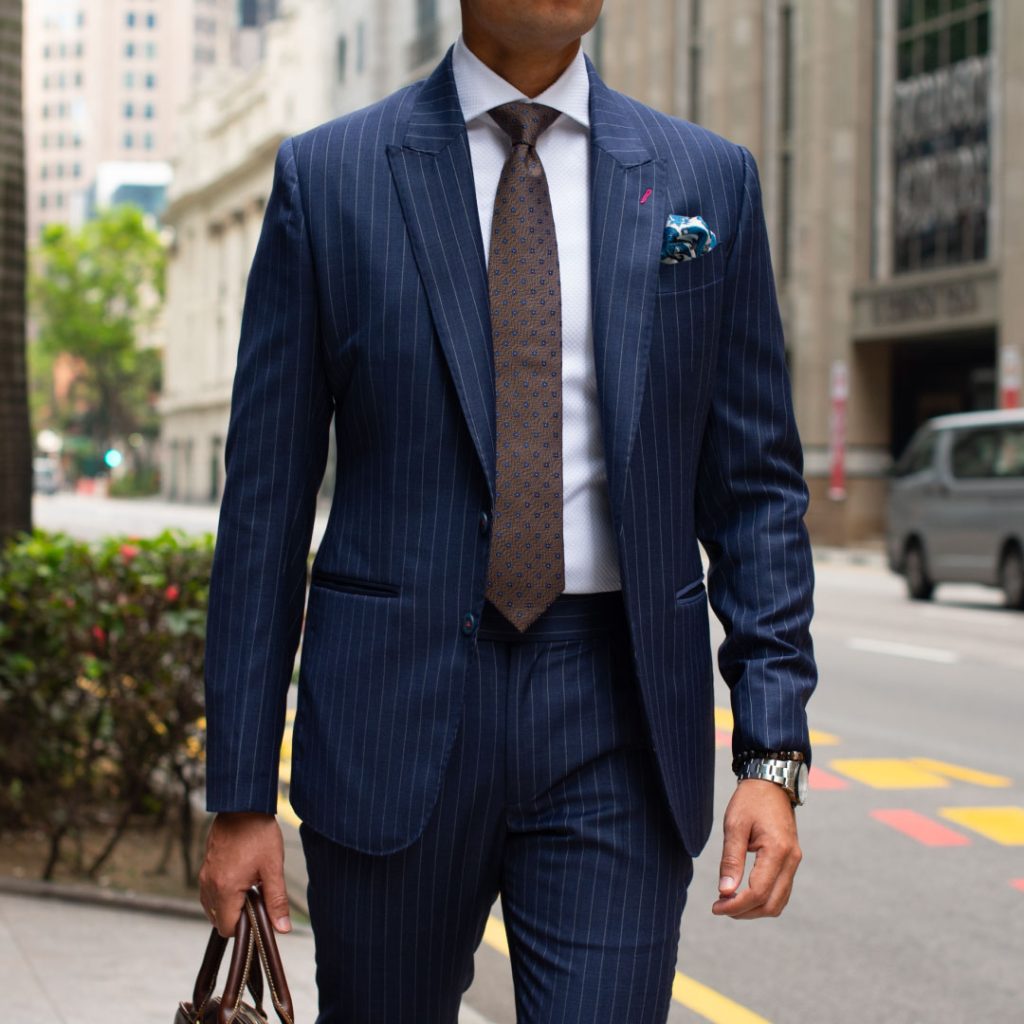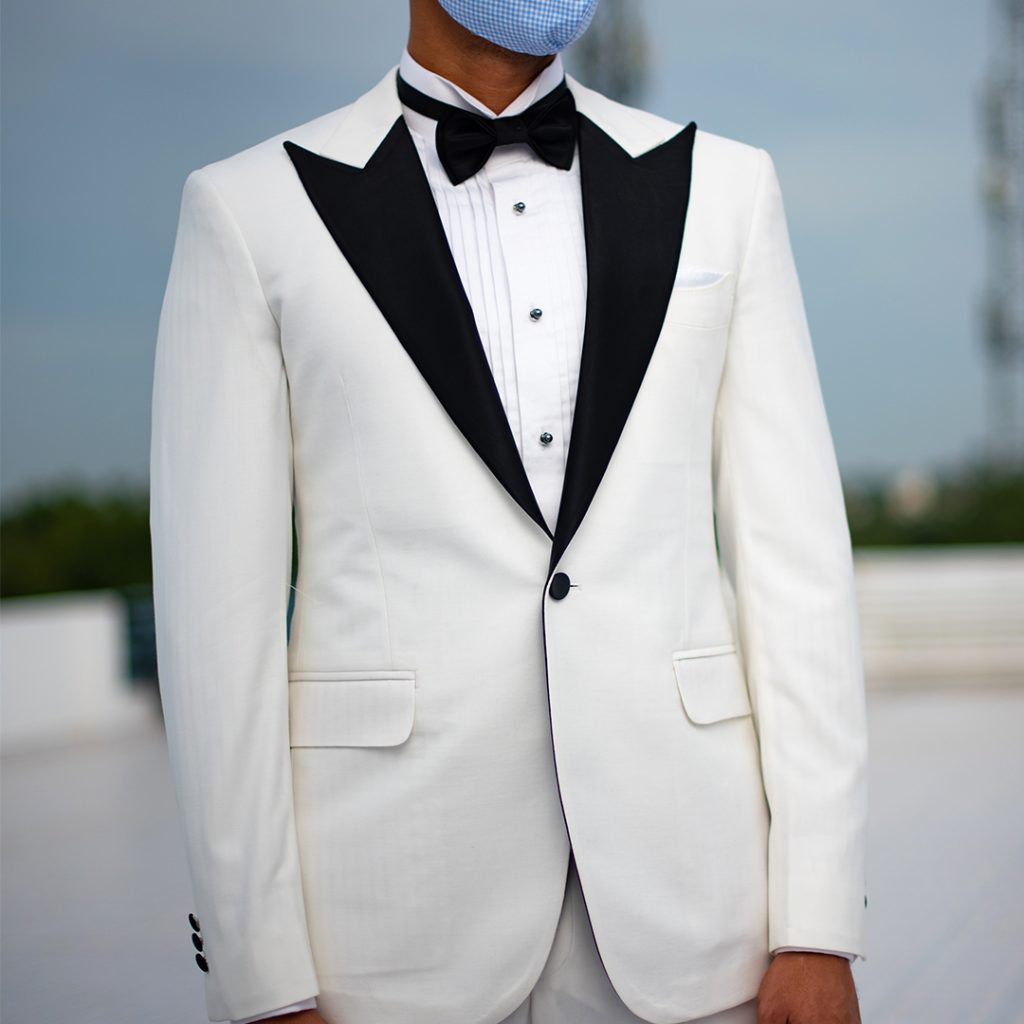 Fine Shirts
Over 1000 fabrics from some of the finest mills such as 'Andreazza & Castelli', 'Tessitura Monti' and 'Soktas' for your tailor made custom or bespoke shirts. Luxurious 2 ply cotton fabrics in high yarn counts in various weaves and textures
Precise Customizations & Construction
Choice of collars, cuffs, Mother of Pearl Buttons combined with high end construction techniques such as a split yoke, shanked buttons, tail gusset and single needle stitching.
Linen & Cotton Chinos
Bespoke Trousers and Tailor made Cotton Chinos with designs and customizations to make each garment truly special.
Just because they are casual doesn't mean it has to be boring.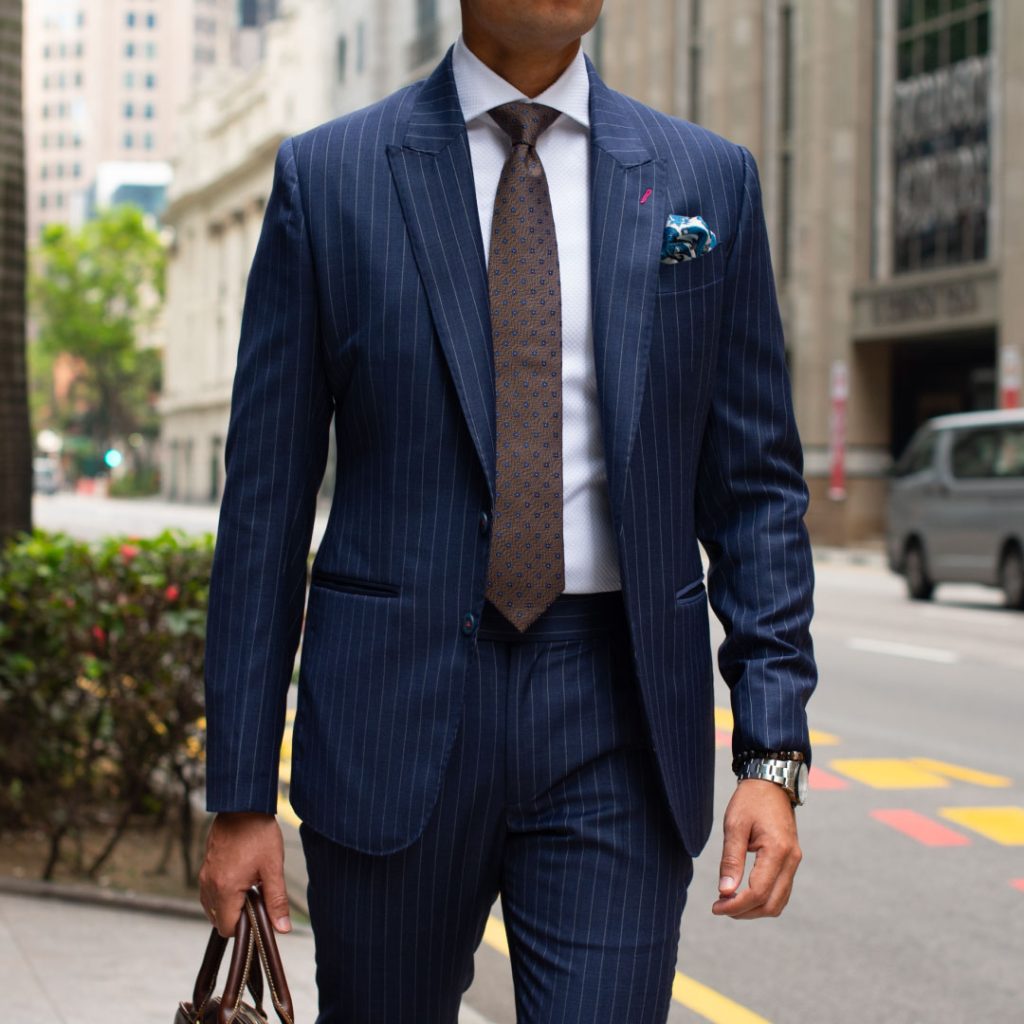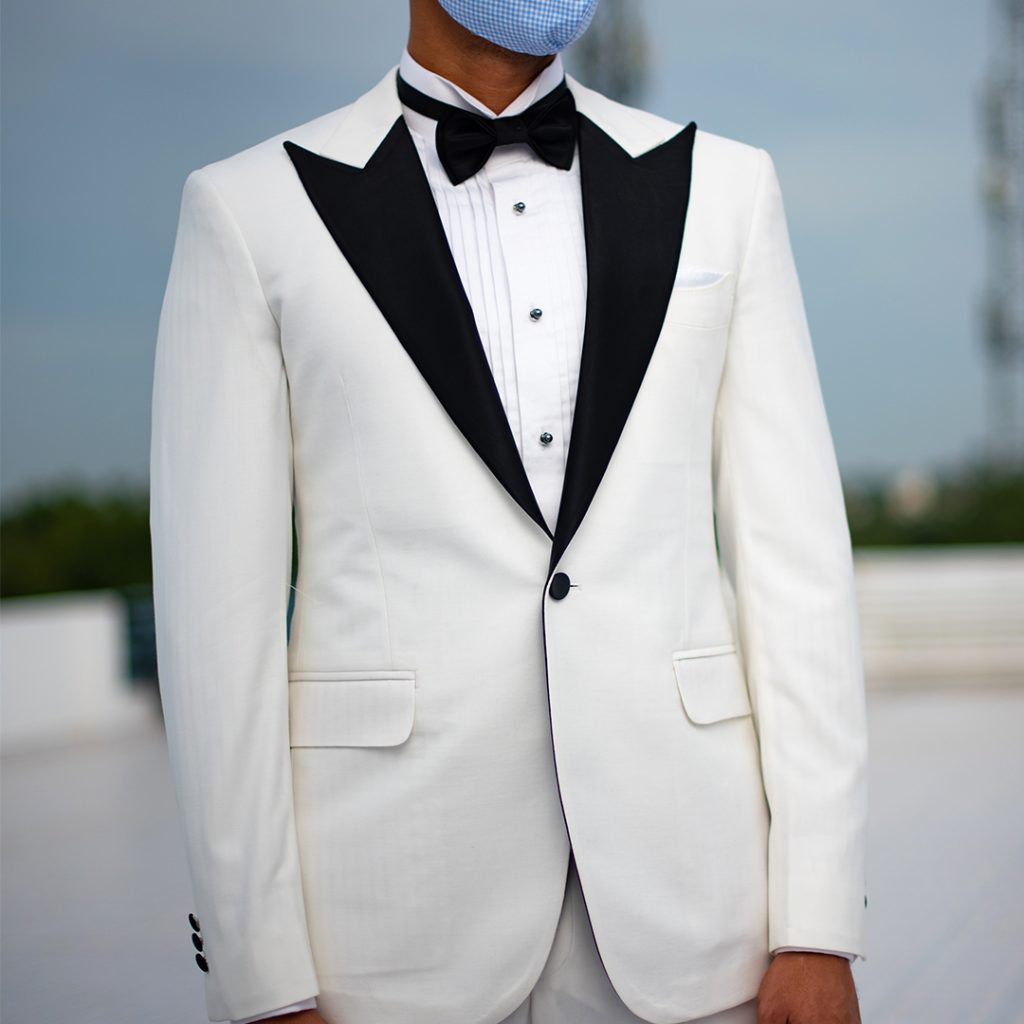 This company, its prduct and its service is an undervalued goldmine. Passionate, meticulous and timely. All things a sartorial gentleman prefers.
When you find a Company giving you a Split Yoke, Shell Buttons and Hand Claw Stitches as a Standard Feature, they immediately gain my respect because they are fighting on Quality not Price. Below $100 a shirt for this craftsmanship is a steal in my opinion.
The hassles of buying custom shirt is the constant worry about fit, returns and alterations. Perfect Attire has really put themselves in the customers shoes and has gone the extra mile, even if it costs them. I like the way they are building a relationship. I am sure that many like me will be loyal advocates of their brand.
The customer service I received was exceptional; my shirts were sent free of charge with a timely follow-up to ensure that I was completely satisfied with each shirt. This level of customer care really sets Perfect Attire apart from the pack, and I have recommended them to many of my colleagues and friends around the globe.
I love the idea of being able to Tweak Measurements, so I can get the best fit. They make it an easy process to arrive at your perfect fit. Love their product & Service.
Each shirt is unique (because I designed it) and I feel Fabulous wearing it out and having people ask about where I got it.
All in all, Perfect Attire surpassed my expectations.  My advice to those of you who are skeptical (like I was), give it a go and order 1 or 2 shirts to test it out, I am sure you will not be disappointed.
---
Why are tailored suits becoming popular in Singapore?
Bespoke suits in Singapore are becoming popular for a number of reasons. First, Singapore is a cosmopolitan city with a diverse population. This diversity is reflected in the city's fashion scene, and custom made suits are a stylish and sophisticated option for both men and women. Second, Singapore is known for its hot, humid weather. A suit that is tailored can be made from breathable fabrics & materials that help keep the wearer cool and comfortable in the heat. Finally, bespoke suits are an affordable option for high-quality, custom-made clothing. With so many benefits, it's no wonder that tailor made suits are becoming more popular in Singapore.
The benefits of wearing a tailored suit in Singapore?
When it comes to looking sharp and feeling confident, there is no substitute for a well-tailored suit. Whether you wear it for Business or a special occasion, Wearing a tailored suit conveys authority and commands respect. It also makes you look slimmer and taller, which can be a real confidence booster. A good tailor will cater to your style, let you select your design, take your measurements and create a suit that fits you perfectly. This is important because an ill-fitting suit can make you look sloppy and unprofessional. It can also be quite uncomfortable to wear.

Custom suits are an investment, but they are worth it if you need to dress for success. Especially if you are a High end Businessman or in industries such as Sales, Finance, Banking, Legal etc.

They will last longer than off-the-rack suits and they will always look better on you. So if you want to make a good impression, be sure to visit Perfect Attire. We are considered one of the best tailors in Singapore.
If you're in the market for a tailored suit, Singapore is the place to be. There are a number of great options for getting a custom suit made, whether you're looking for something bespoke, Made-to-Measure or off-the-rack.

At Perfect Attire we craft and prepare our own suits in house, which means that we are in complete control of the construction of the suits, the fit and the production process. We have made Wedding suits, Casual Suits, Business Suits, Suit Separates (Jacket, Blazer, Trousrers & Chinos), Tuxedos and Waistcoats.

With us you will have complete transparency with information and the entire process.

We strive to form long term relationships with our customers and over 90% of our clients return to us every time for their sartorial needs.
Here is an Independent Review for the 10 best tailors Singapore that craft custom suits.
No matter what your budget is, you'll be able to find the perfect suit with us. Take a look at our Pricing for a good overview of the various products and the fabrics that are available with us.

Getting a Bespoke suit is an experience. Our service is top class. You will be served by our Founder/Chief Designer who is also the Head Pattern Maker and Fit Specialist. We are regarded as the top Bespoke Tailors in Singapore for a reason. With over 85 5star reviews across Google & Facebook from clients who rave about our detail to attention and service.
---
Why Tailored shirts are a good choice?
Tailored shirts are a good choice for many reasons. They can be made to fit your body perfectly, which is especially important if you have an unusual body type. They can also be made from high quality materials that will last longer than off-the-rack shirts. And finally, they can be customized to your exact specifications, so you can get exactly the shirt you want.

Our Bespoke shirts are one of a kind. They are not made-to-measure, but perfectly tailor-made to every individual.

Crafted with the following construction methods:
4 piece Split Yoke
Impeccable collars with removable Stays and high end workmanship
Mother of Pearl Buttons
Edge Stitching
High Stitch per inches on collars, cuffs and seams
Single Needle Constructed Shirts
Gusset on the hem
Are you Looking to Craft Business Shirts?
Looking for a new shirt to help you make that great impression in your next big meeting? Whether you're looking for a classic white shirt or something a little more colorful, we have the perfect shirt for you. With options for every budget, there's sure to be something that fits both your style and your wallet.